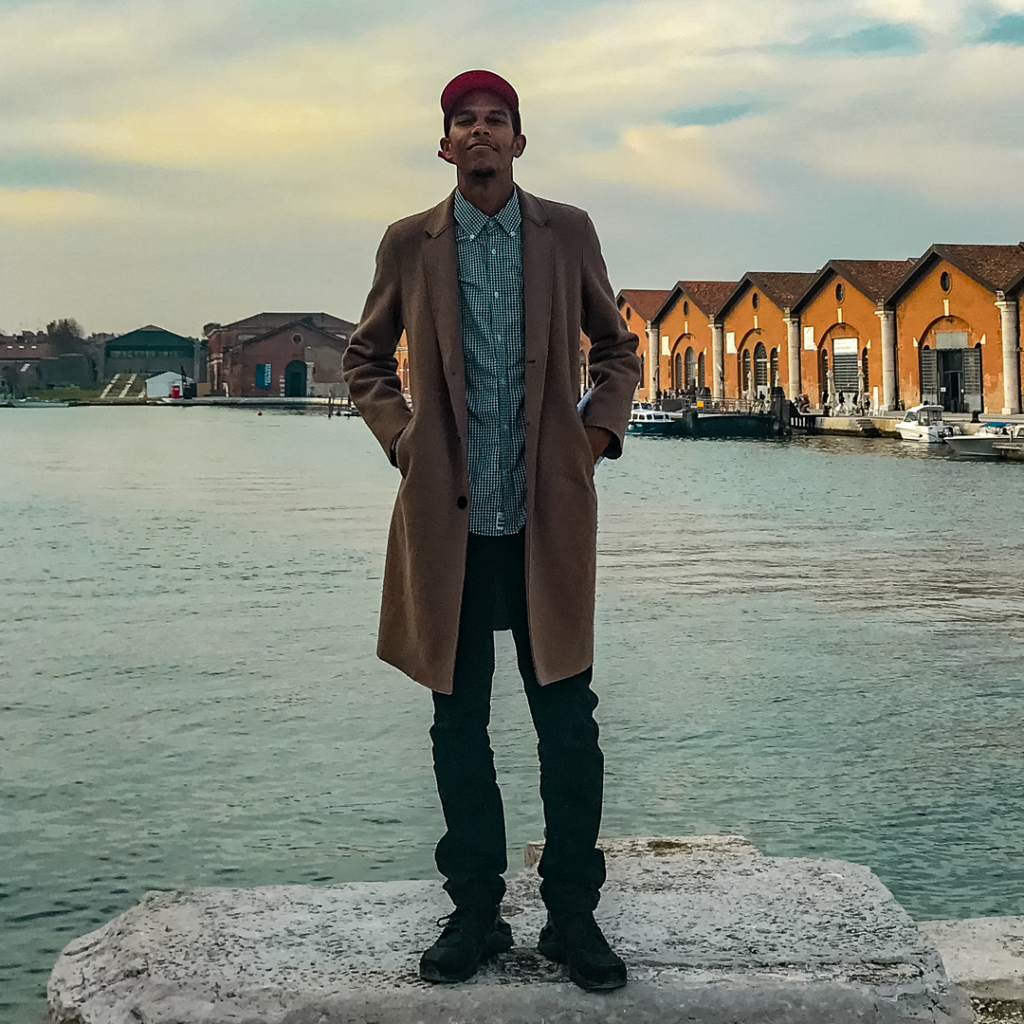 Schedule a session with me!
Do you have a question about your art project, your collection, approaching galleries, or just need a refresher on the Art Market? Schedule a session below!
Badir McCleary is an independent art curator and consultant, arts writer, and street photographer based in Los Angeles. He holds a Master in Arts in Arts Business and Contemporary Art from Sotheby's Institute of Art where he focused on creating art markets. He also has an undergraduate degree in Internet Computing from Cabrini University focusing on e-commerce and digital trends. He brings to the art world over 15 years of tech experience, working for the Department of Defense as a Web Developer and Project Manager.
In 2015, he co-founded Gallery 38, a Los Angeles-based contemporary art gallery project that produced exhibitions and provided curatorial and consultant services and opportunities for emerging and established artists of color. He has helped contribute to several public projects globally, helping artists transform communities through visual aesthetics. He created the Gallery 38 Mural Program in West Adams which allowed artists a public art avenue to explore public aesthetics and extend their practice into the community.
He recently covered the 2020 protests in Los Angeles and produced the publication "This is NOT a Riot" highlighting the images and stories of the demonstrations. He was the Exhibitions Director at Art Share Los Angeles where he worked on art and education programming as well as working with over 60 artists, illustrators, and designers.
With informative research, education, and documentation he's creating avenues for extended learning for artists and administrators of color through programs and workshops with partners. He has served on juries for art residencies and awards and assists in facilitating primary and secondary market art acquisitions and sales for beginning and seasoned collectors.
He enjoys working with artists and considers them crucial to informing his professional practice. Alongside his curatorial endeavors, he enjoys contemporary culture, covering the lives of artists and the exhibitions in the cities he travels. Currently, he is in production on a documentary film that details the trials and tribulations of working artists in Los Angeles.
His recent curatorial projects include Metropolis: A Snapshot of Art Making in Los Angeles at Bruce Lurie Gallery and Product of Empire at Art Share L.A. (2022) in Los Angeles. His goal is to educate artists and patrons on a growing cultural marketplace and introduce underrepresented neighborhoods to fine art programming.
This is Not A Riot Paperback Photo Book by Badir McCleary
The year 2020 was a wild year. For everyone. From the pandemic to the repetitive news of unarmed black civilians being murdered by police, the countless blow of economic and emotional turmoil took their toll on the world and Black Americans in particular. The summer of 2020 was a breaking point for the citizens of the city as the news of the murders of George Floyd, Breonna Taylor, and Ahmaud A…